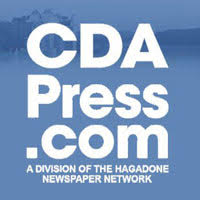 THE VETERAN PRESS: List of Idaho Veterans Benefits
Housing Benefits for Idaho Veterans: There are three veterans homes in Idaho: Boise, Lewiston, and Pocatello. Idaho's fourth veterans home in Post Falls is set to open in November 2022
Applicants may be peacetime or wartime veterans, with wartime veterans retaining priority admission status. Applicants must have been released on honorable terms and be a resident of Idaho. Applicants must be unemployable due to age, illness, or disability, and must apply for and be eligible for Medicaid benefits or must pay a monthly fee.
Income tax: Military pay is tax exempt if stationed out of state. Military retirement and SBP payments are tax-exempt for persons over age 65 or persons with disabilities and over age 62, and their unmarried surviving spouses.
Property tax: Veterans with a 100% service-related disability, or those classified as unemployable by the VA can reduce ownership of their home and up to one acre of land up to $1,500. The program has no income limit.
Veterans with a service-related disability of at least 10% can reduce property tax on their home by up to $1,500 if they have a 2021 income of $32,230 or less.
Grocery tax credit: Veterans age 65 or older, or disabled veterans age 62 or older, can claim the grocery tax credit even though they are not required to file a tax return if disability benefits VA's are the veteran's only income.
Financial aid: Provides up to $1,000 in emergency grants to wartime veterans in need of assistance. Must have joined the military from Idaho or lived in the state for at least 5 years. The event or emergency must have occurred within 90 days of the request.
State Employment Preference: Employment in the state of Idaho gives points of preference to active duty veterans. Honorably discharged veterans get 5 preference points, disabled veterans get 10 preference points. Surviving spouses who have not remarried can earn the same points as the veteran.
Professional licenses: Idaho offers military members and their families expedited professional licensing processing. They also accept credit for military training that is relevant to the professional license/registration applied for.
Idaho residents on active duty, reserve, or guard duty do not have to pay a business or professional license or renewal fee while serving in the military. In addition, service members with a business or professional license will have the expiration date of that license extended to up to six months after they leave the service.
The State of Idaho may accept your military education, training, and experience to fulfill requirements for licensing, certification, or registration. Idaho is also accelerating license applications for military spouses.
Idaho State Parks Veterans Day Pass: Disabled veterans who are 100% Idaho residents enjoy free access and camping at Idaho State Parks.
Hunting and fishing license: Resident disabled veterans may qualify for reduced fees for licenses and tags. Nonresident disabled veterans with a VA disability rating of at least 40% are eligible for reduced nonresident fees for licenses and tags.
Idaho State Veterans Cemeteries: Idaho State Veterans Cemeteries are located in Blackfoot and Boise. Eligibility requirements for burial at the Idaho State Veterans Cemetery follow the National Veterans Cemetery eligibility requirements and Idaho law. It is not necessary to be a resident of the state of Idaho.
Visit the Idaho Division of Veterans Services website at https://veterans.idaho.gov/ for more information on any of these programs.