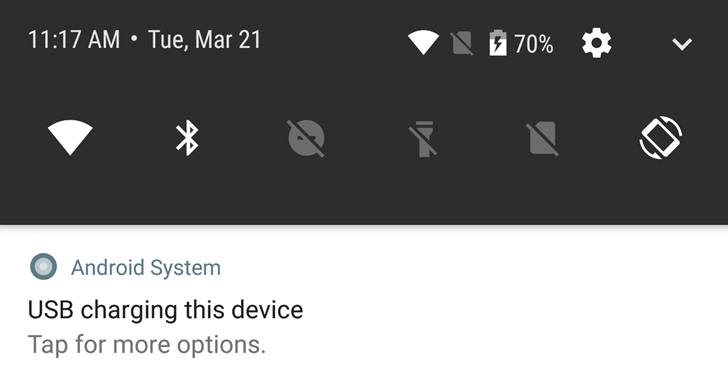 The status bar in the shadow of notifications is a little more dense in information
If you pull down the status bar of your Google Pixel running Android 7.1, you will see the time, day, date, and a quick access settings button in the status bar area. In the new Android O preview, things have changed a bit. On the one hand, we have a many cleaner font for time and date information. But we also still see our connectivity states for Wi-Fi and mobile data, the current battery percentage (plugged in or unplugged) and the individual battery icon is gone (it now simply switches to battery saver). . Compare below – Current Nougat on top, new version O on bottom.
Image gallery (1 images)
Image gallery (1 images)
You could argue that the status of Wi-Fi and mobile is displayed on the quick thumbnails and the status bar is redundant, but I think A.) provides better visual continuity and B.) ensures that you don't lose these things if you decide to deprioritize them in the order of your quick settings tiles.
I'm also a big fan of the "battery percentage outside the icon", but I know Artem doesn't like this change. Also, I'd say the Android team aren't quite done with the UI here, because in the fully extended quick settings mode, things overlap.
Image gallery (1 images)
They will get there.
Samsung's December 2021 security patch extends to more Galaxy phones globally
Now available for the Galaxy S21, Tab S6 and several A-series phones and tablets
Read more
About the Author