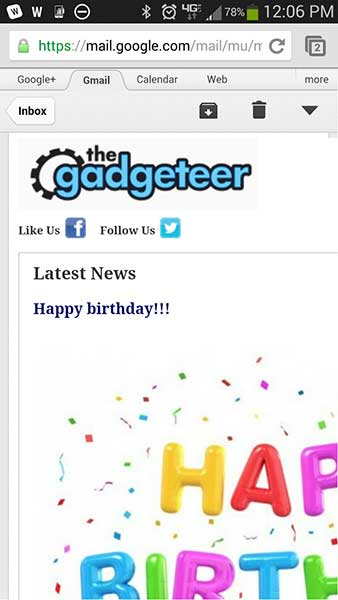 Quick Tips: How to Hide Notification Icons in Android Status Bar
We use affiliate links. If you purchase something through the links on this page, we may earn a commission at no cost to you. Learn more.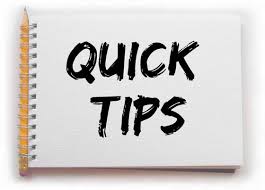 You love Android and I love Android, but there always seems to be a "feature" that will drive me crazy until I find a way to make it work the way I want it to rather than the way Android wants it to. work.
Problem: Notification icons on the left side of the status bar at the top of the screen that have no redeeming value other than being annoying and taking up space.
Note: Images can be clicked to view larger size.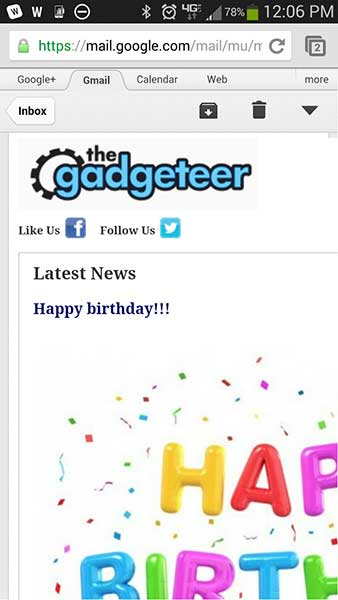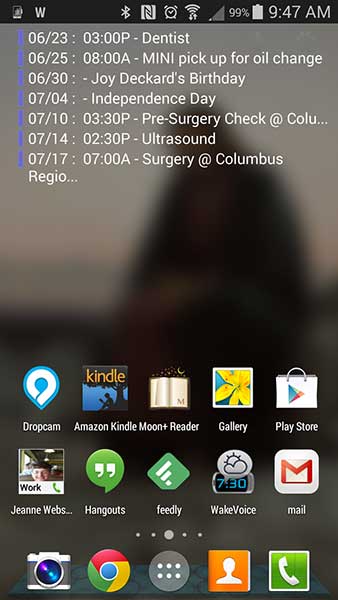 Here I show two examples. The screenshot on the left shows four notification icons for Word with Friends, Withings, QuickClick, and Blocking modes. Of these four icons, the only ones that are useful to me are the icons for Word's with Friends and Blocking mode. These icons will only appear when needed, such as when it's my turn in Word's with Friends game or when block mode is on. But then we have the other two icons for Withings and QuickClick just standing there staring at me for no reason. FYI: Withings is the app that displays my data for Withings Wi-Fi Scale, Withings Wireless Blood Pressure Monitor, and Withings Heart Activity Monitor. QuickClick is an application that allows you to program your physical volume buttons to perform different tasks when clicked in a certain order.
I don't need to see Withings and QuickClick icons day after day. So how do you remove them?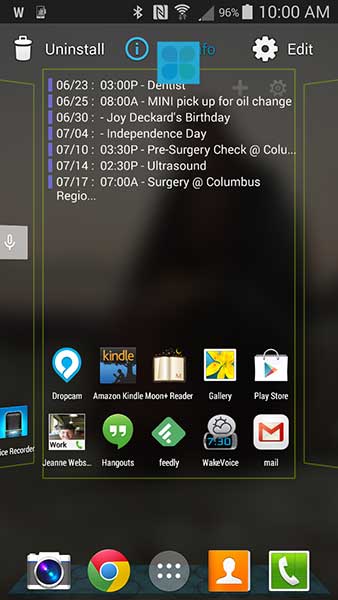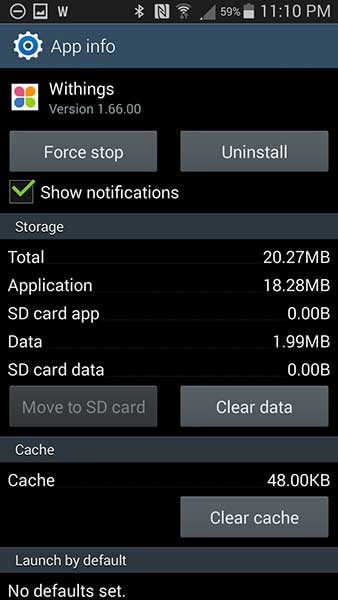 Solution: Go to the app info screen of the offending app and uncheck the Show notifications box. Here's how…
Find the app in your app list and hold the icon until you see options to uninstall, change, or app info. Drag the icon to the app info header and release. You will then be in the app info screen for that particular app and you should see a checkbox to show notifications. Uncheck the box and presto!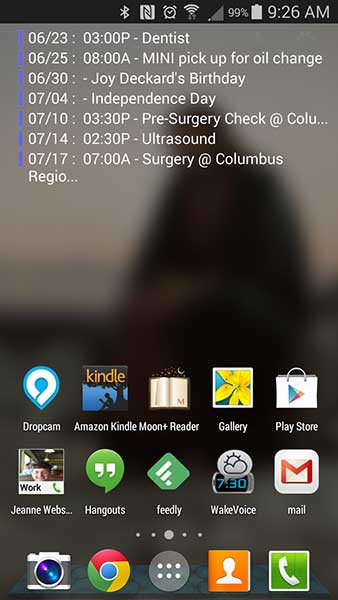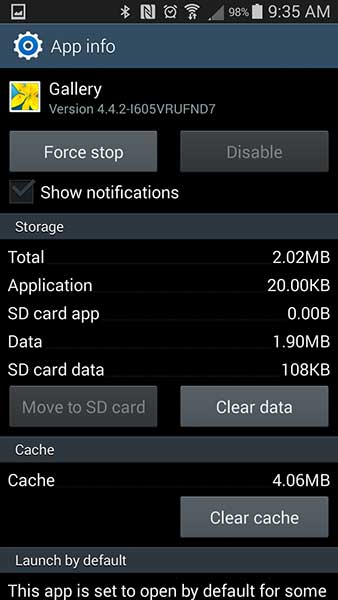 Withings and QuickClick icons disappeared from status bar. Yay! If you ever want to get them back, just go to the app info screen for that app and check the Show notification box again. Easy. Be aware, however, that this will not work with ALL apps. This should work with most third-party apps, but it won't work with built-in Android apps. Like the Gallery app which should show an icon every time you take a screenshot. I haven't figured out how to disable this one even though the option appears in the app info screen – it's just greyed out. It also does not work with WiFi, Bluetooth, NFC, signal strength, and other status icons on the right side of the status bar. There are ways to get rid of these icons, but that involves rooting the device, which most people aren't ready to do.
Hope this quick tip was helpful and please share all related tips in the comment box.