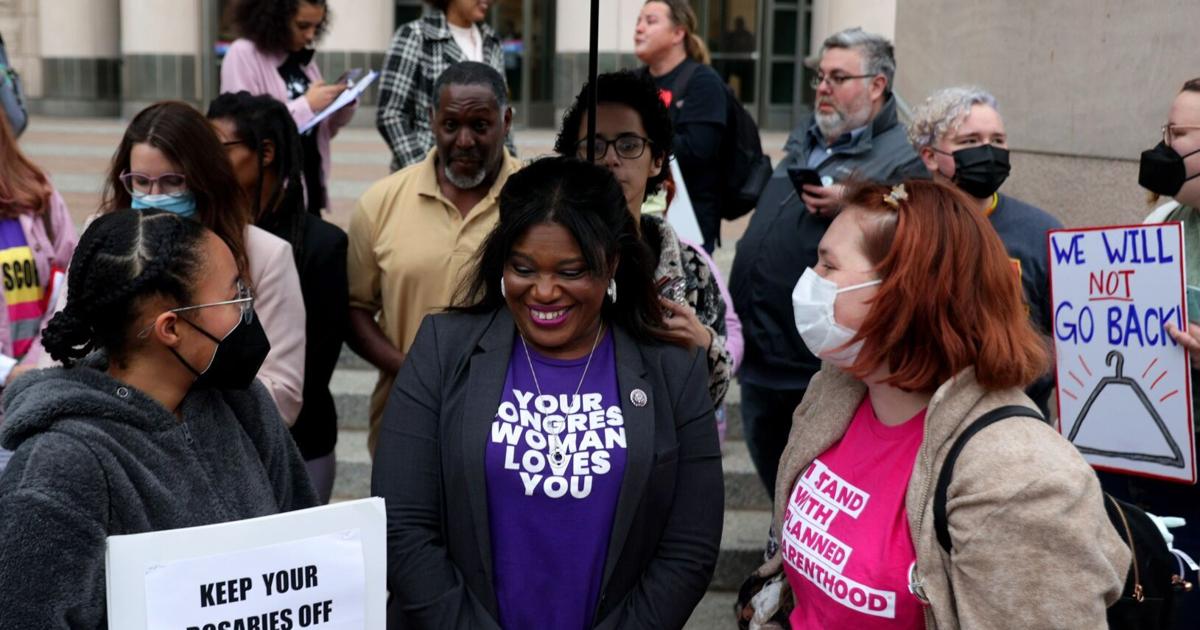 Pro-Choice Missouri Denies Support From Democrats Who Backed Steve Roberts | Policy
JEFFERSON CITY — A list of endorsements by a Missouri abortion rights group is drawing attention from unsuccessful applicants.
Pro-Choice Missouri, formerly known as NARAL Pro-Choice Missouri, chose not to endorse in several instances after identifying "certain key value discrepancies between" the organization and "the selected candidates," Mallory said. Schwarz, Group Executive Director.
She said the candidates and Pro-Choice Missouri were unable to come together, "especially regarding the status quo in Jeff City that enables and sustains a culture of abuse."
Schwarz mentioned sexual misconduct allegations that two women have made publicly against State Sen. Steve Roberts, D-St. Louis, since 2015. Many state lawmakers appeared on a host committee list for a fundraiser for Roberts last year, Schwarz said.
Included on the list of fundraiser hosts were the two state representatives Tracy McCreery and Ian Mackey, who both sought endorsement from Pro-Choice Missouri this year and were not selected, said Schwarz.
The omissions illustrate a disconnect between many Capitol Democrats and grassroots activists over how to handle Roberts' political career, which challenges Rep. Cori Bush, D-St. Louis, during the August 2 primary.
Schwarz said that in McCreery's case and a few other cases, Pro-Choice Missouri felt lawmakers weren't using their power and influence to address the culture of violence in Jefferson City.
"This decision we have made with this approval process is a recognition that we cannot separate issues of bodily autonomy – that access to abortion or reproductive health care is inextricable from supporting survivors of sexual violence," Schwarz said.
"Many of the people engaged in this bodily autonomy protection advocacy work do so because they have personal histories of violations of their own bodily autonomy," she said.
McCreery, in an interview Thursday, said the fundraiser was for the Roberts State Senate campaign and that she was staying neutral in the 1st Congressional District primary.
She said that although her name was on the host list, she did not attend the fundraiser.
She said she recently spoke with Pro-Choice Missouri and the conversation "didn't center around anything to do with my pro-choice record or my votes or my actions."
McCreery, who is running for the 24th Senate District, said that despite missing Pro-Choice Missouri's endorsement, she was supported by Planned Parenthood and Access MO, two other groups that support the right to abortion.
"These issues are very important to me," McCreery said. "I worked very hard on bipartisan legislation dealing with domestic violence (and) survivors of sexual assault."
She also said she was the House Democrat who acted as an intern liaison following the 2015 scandal involving a former House speaker and an intern.
Schwarz said "absolutely" the group would have liked to endorse McCreery, saying NARAL was part of his first bid for the State House as an independent in 2011.
"It's heartbreaking to be here at this time and not have been able to come to a common understanding of the damage caused by these actions," Schwarz said.
"We will accept nothing less than unapologetic and empathetic leadership that does not compromise bodily autonomy, especially when it is politically inconvenient," she said.
Mackey, who is running for reelection in the redesigned 99th House District, did not respond to requests for comment.
Pro-Choice Missouri endorsed Bush in November and asked Roberts to suspend his candidacy for Congress in light of the allegations.
Ryan Hawkins, a spokesman for Roberts' campaign, said the candidate has supported Pro-Choice Missouri for years.
"They can put their personal political beliefs ahead of what their organization should be fighting for," Hawkins said.
"This is just another example of Roberts continuing to use the narrative-controlling tactics of abusers here as they try to control their victims," ​​Schwarz said.
Other Democrats did not receive Pro-Choice Missouri's endorsement after failing to complete the organization's poll.
Posted at 2:30 p.m. Thursday, July 14.