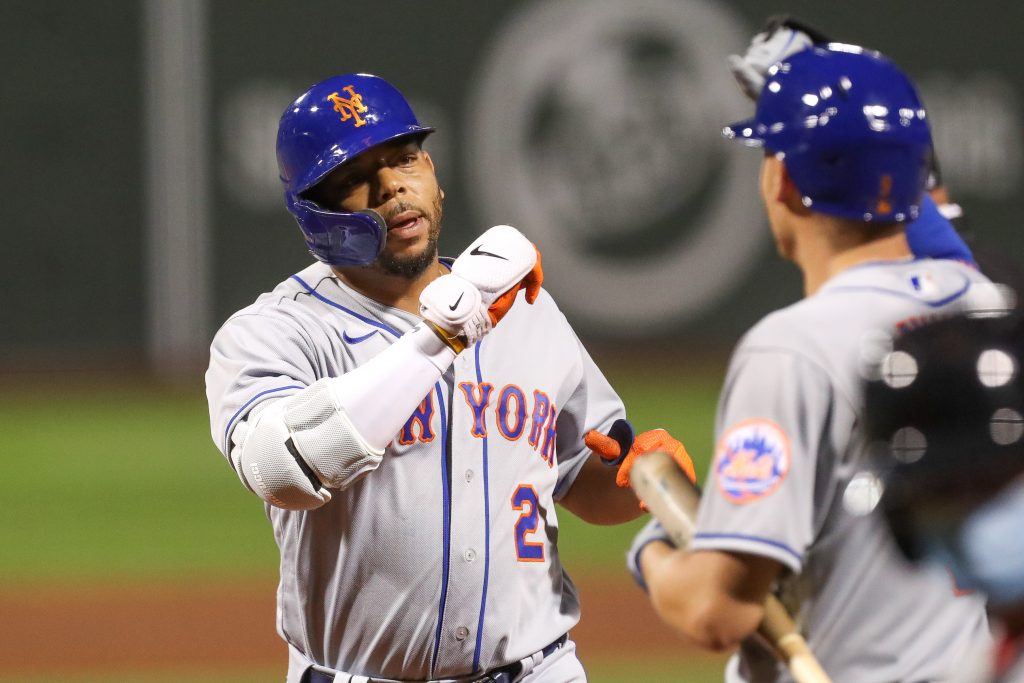 Mets place Dominic Smith on injured reserve
The Mets placed the first baseman Dominique Smith on the 10-day injured list with a sprained right ankle, according to a team announcement. The move is retroactive to July 17, so Smith will be able to return in the middle of next week, best-case scenario.
Smith's placement on the IL comes with less than two weeks remaining before the August 2 trade deadline. He was an obvious candidate for a change of scenery for much of the season and would have been the subject of conversation with the Cubs and Red Sox. Smith's placement on the IL in no way eliminates the possibility of a trade; beyond the fact that he can return before the deadline, it's not uncommon to see players returned even during the 10 or 15 day IL. (Look no further than Boston's acquisition of Kyle Schwarber last summer.) That said, it throws a wrench in things for the Mets, especially since they'd be selling low on Smith in the first place.
Smith, 27, hit .299 / .366 / .571 in 396 plate appearances with the Mets from 2019-2020, looking like he was asserting his status as a former first-round pick and top-100 pick. perspective. In the two seasons since that time, however, he's only hit a .233/.298/.345 batting line in 645 plate appearances, playing through a partial tear in the labrum of his right shoulder. last season and battling inconsistent playing time so far in 2022. The Mets went for Smith at Triple-A Syracuse in late May, and while he hit pretty well in the minors and was a little better since his return at the end of June, the overall results of this season have been quite poor.
Smith owes the remainder of a $3.95 million salary for the 2022 season and will be eligible for arbitration twice more before becoming a free agent after the 2024 season — assuming he bid on a contract, sure. Right now, he looks like a clear, non-bid candidate for a Mets team that won't be able to offer him regular playing time when he returns from IL, although another club might welcome the possibility of 'Buy low on Smith and hope regular bats bring production closer to his 2019-20 form.