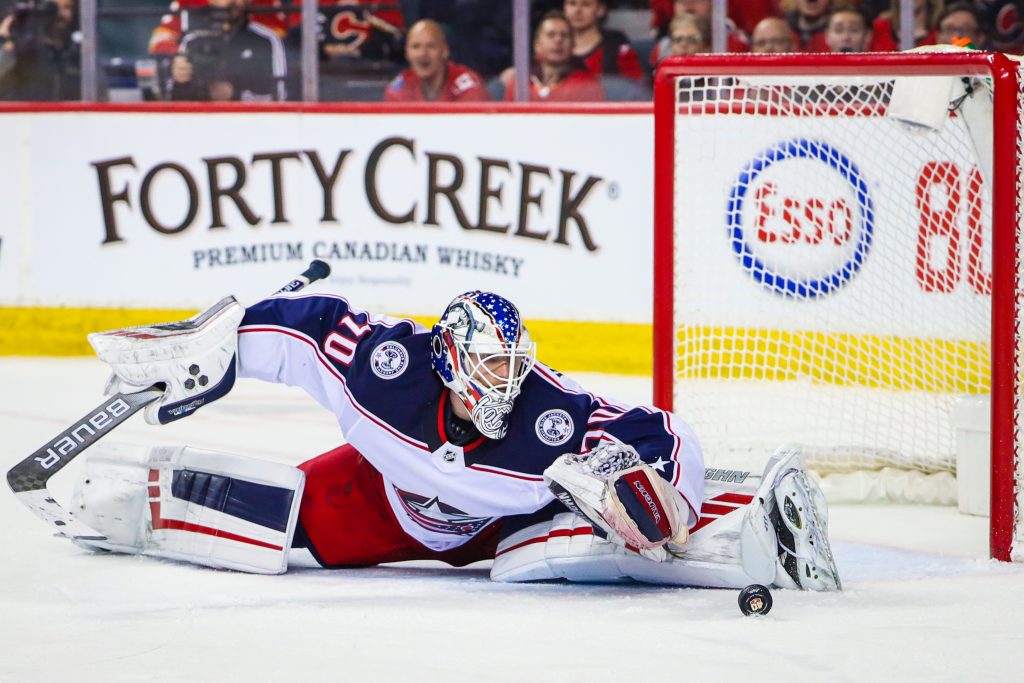 Joonas Korpisalo to undergo hip surgery
When Joonas Korpisalo didn't budge at the deadline, raising a few eyebrows in the league, given his pending unrestricted free agent status. The Columbus Blue Jackets basically explained why, announcing that Korpisalo going to have hip surgery and is expected to miss the next six months. Blue Jackets General Manager Jarmo Kekalainen released a statement:
This is an injury that Joonas has been dealing with for some time and it has now gotten to the point where surgery is the best option. We are disappointed for him because he has worked extremely hard to be able to play, but this is the best course of action.
Korpisalo, 27, now heads into the offseason with an uncertain future. A six-month schedule would suggest he could be ready for the start of next season, but he will now be out of contract unless he re-joins the Blue Jackets at some point before hitting the open market. In just 22 appearances this season, Korpisalo recorded a career-worst save percentage of .877 and a 4.15 goals-against average. He is among the worst in the league with above-average saved goals, ahead only Philippe Grubauer in this category. While this injury explains at least some of that, it also complicates his future, as a return to his previous form is anything but a guarantee.
He's not even the first goalie to undergo hip surgery for the Blue Jackets this season. Daniil Tarasov, essentially the team's third-string option, also underwent surgery and was given a six-month grace period in February. This leaves Elvis Merzlikins and Jean-Francois Berube as the NHL's options for the remainder of the season, while Jet Greaves and Cam Johnson continue in the minor leagues.