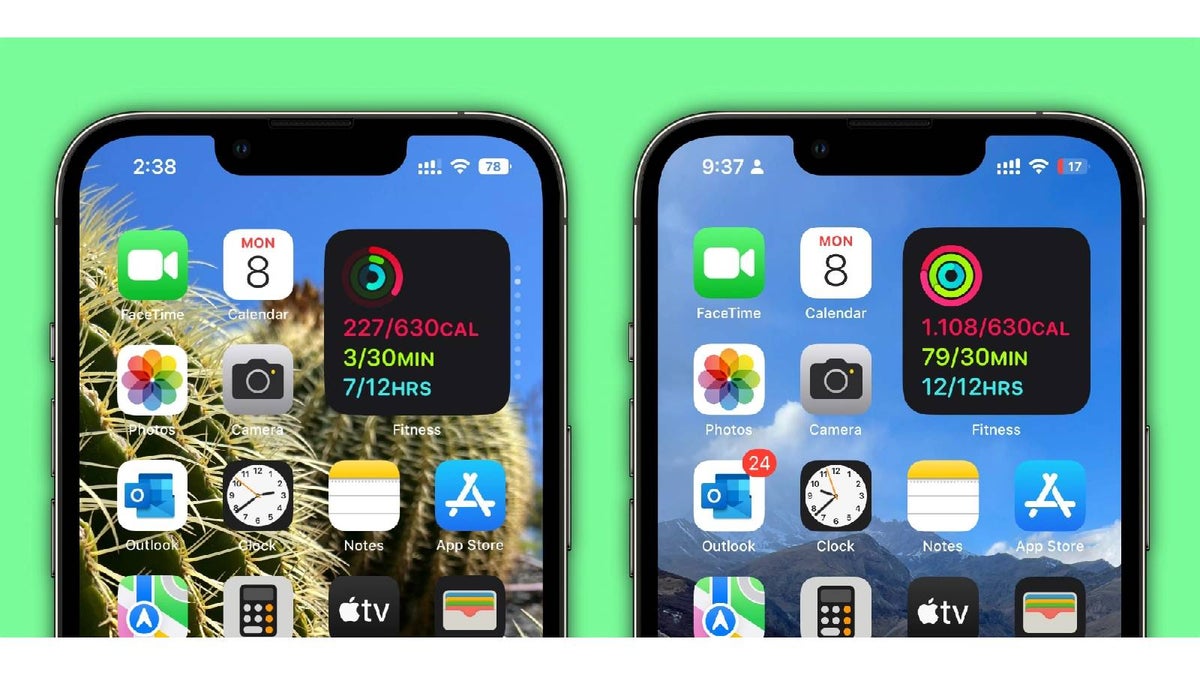 iOS 16 beta brings battery percentage back to status bar, but some iPhones are excluded
The iPhone X and later models which have a notch instead of a thick top bezel only displayed the battery icon which only showed a visual representation of the battery level not the specific percentage but with the third public beta of iOS 16, the battery status indicator is back (going through
9to5Mac
).
Notched iPhones left little room for battery percentage and required users to open Control Center by swiping down from the top-right corner of the screen to view the percentage or use the Batteries widget in Today View. today.
Granted, it doesn't take a lot of time, but a few moments saved here and there add up over the lifetime of a device. Additionally, with rumors growing that the iPhone 14 Pro models will have a always-on mode, this feature will be incredibly useful for those planning to upgrade.
iOS 16 will make it easier to view battery percentage at a glance.
The battery indicator changes color depending on the battery status and wallpaper color. For example, when charging, the icon turns green and displays a charging sign. When the phone is in low power mode, the icon turns yellow. You can also turn off the Battery Meter when using Low Power Mode.
There is an option in the Battery section of the Settings app that lets you turn the percentage on or off. It's available on all iPhones with a notch except iPhone 12 mini, ‌iPhone 13‌ mini, iPhone 11 and iPhone‌ XR, probably because they don't have enough space.
One thing that may put some people off is that the battery icon stays full until the cell runs out at 20% charge, which is when one-fifth of the icon turns red and the rest becomes translucent. This could change with the final version of the operating system which will apparently be released in September after the iPhone 14 event.