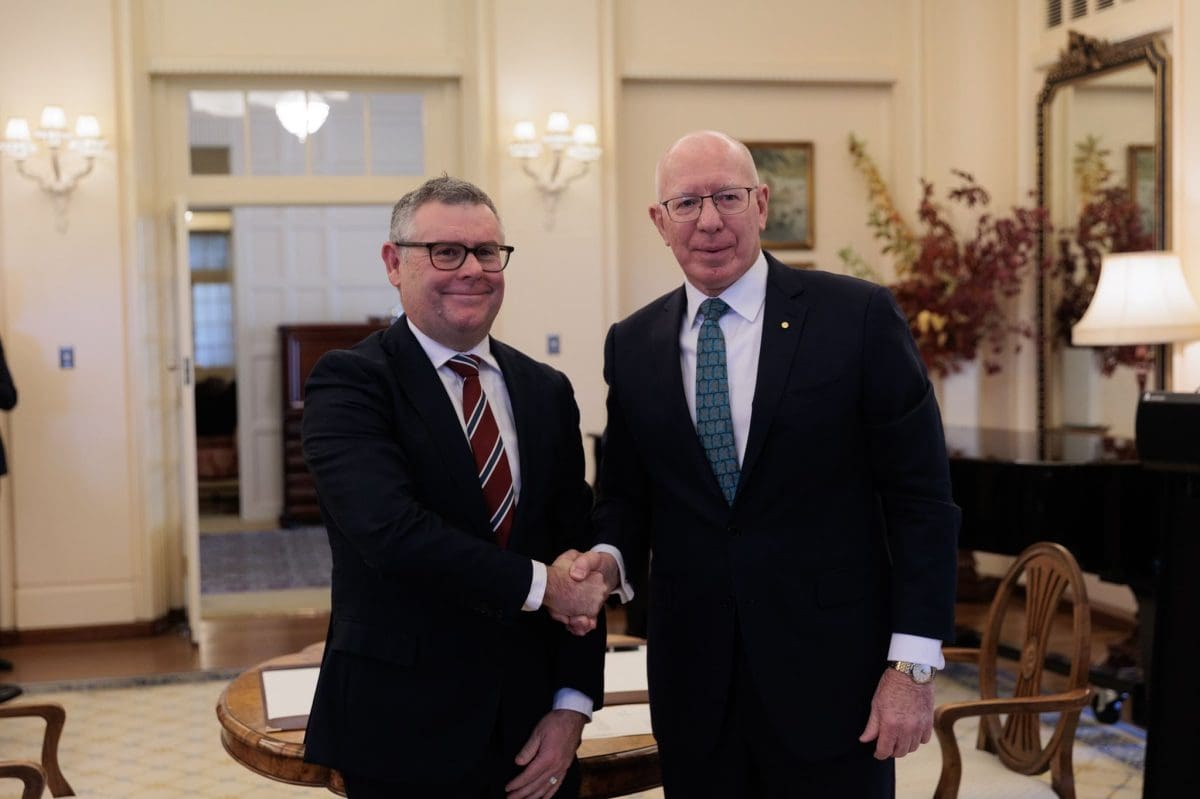 India and Indonesia agree on Australian grain priority list
INDUSTRY body GrainGrowers has welcomed the new cabinet appointments from the federal government and said it will work with key ministers to defend the industry's interests, including improving and cementing market access for Australian grain products.
Prime Minister Anthony Albanian Queensland senator announced this week Murray Watt as the new Minister of Agriculture, Fisheries and Forestry.
South Australian Senator Don Farrell was appointed Minister of Trade, in addition to responsibility for tourism and special Minister of State, while Tanya Plibersekthe MP for Sydney, is the new Minister for Environment and Water.
Mr Watt was a solicitor before entering the Queensland Civil Service, where he worked as Chief of Staff to Premier Anna Bligh from 2002 to 2007.
He was a Member of Parliament for Queensland from 2009 to 2012 before being elected in 2016 as one of Queensland's Senators to the Federal Parliament.
He served as Shadow Minister for Northern Australia, Disaster and Emergency Management and Queensland Resources in opposition.
Grain growers chair Brett Hosking said the organization looked forward to working with Mr Watt on behalf of growers across Australia.
"There are incredible opportunities for the Australian economy, regional communities and our environment through the work of our growers and we look forward to discussing these in more detail with Minister Watt over the coming weeks," Mr. Hosking.
As the owner of a small vineyard in South Africa's Clare Valley, Mr. Farrell has more hands-on experience with the agricultural industry than Mr. Watt.
He was elected to the Senate in 2008 and served as Special Minister of State, Shadow Minister for Sports and Tourism and Shadow Minister Assisting the Leader of the Opposition before assuming his current portfolios.
Mr Hosking said GrainGrowers would also prioritize discussions with Mr Farrell to ensure Australian growers can have the best possible access to a range of export markets.
"As an export-oriented industry, trade and market access are critically important," Hosking said.
"We look forward to working with Minister Farrell and his team as we continue to share the positive news of Australia's nutritious and clean cereals.
"In the current global environment, it is a critical time for our world-class Australian grain industry to have the opportunity to thrive in a clear and supportive policy environment."
Hopes for Indian FTA
At the forefront of discussions will be the Australia-India Economic and Trade Cooperation Agreement (AI ECTA) and Australia-Indonesia trade relations.
Although welcomed by some agricultural industries such as wine, macadamia, wool and lamb producers, the Interim Free Trade Agreement (FTA) between Australia and India does not offered little benefit to the grain industry, other than potential benefits for lentils, faba beans, canola oil and soybeans. .
The deal, announced earlier this year, was seen by grain producer groups as a continuation of the status quo.
It also failed to create opportunities for chickpea growers who were ideally placed to take advantage of India's declining production due to unfavorable weather conditions.
"The details of the interim free trade agreement with India are a bit frustrating, given the huge export potential, especially our chickpeas to this market," Hosking said in a statement later. early this year.
"While domestic chickpea production in India is currently strong, there have been and will continue to be times when seasonal conditions cannot meet demand.
"Australian producers are perfectly positioned to be able to support the Indian population through these shortages, although under this FTA that will not be an option."
The previous federal government indicated that this announcement was an interim agreement, with discussions underway to finalize an agricultural memorandum of understanding.
As one of the most important cereal products that Australia trades with India, it is hoped that a future agreement will lead to reductions in the tariff for chickpeas.
Traction in Indonesia needed
Improved relationships and market access for Australian wheat and feed grains to Indonesia would also provide increased opportunities for producers.
Australian feed grains such as barley and cottonseed enjoy duty-free access to Indonesia for over 500,000 t. However, no significant quantities were exported under the Indonesia-Australia Comprehensive Economic Partnership Agreement (IA-CEPA) which entered into force in July 2020.
The Australian and Indonesian governments also established an Economic Cooperation Center in 2021.
The hub was created to increase market access between countries, with cereals promoted as a commodity that should benefit; however, little gain in the feed or human consumption markets resulted from the initiative.
Grain Central: Get our free news straight to your inbox – Click here