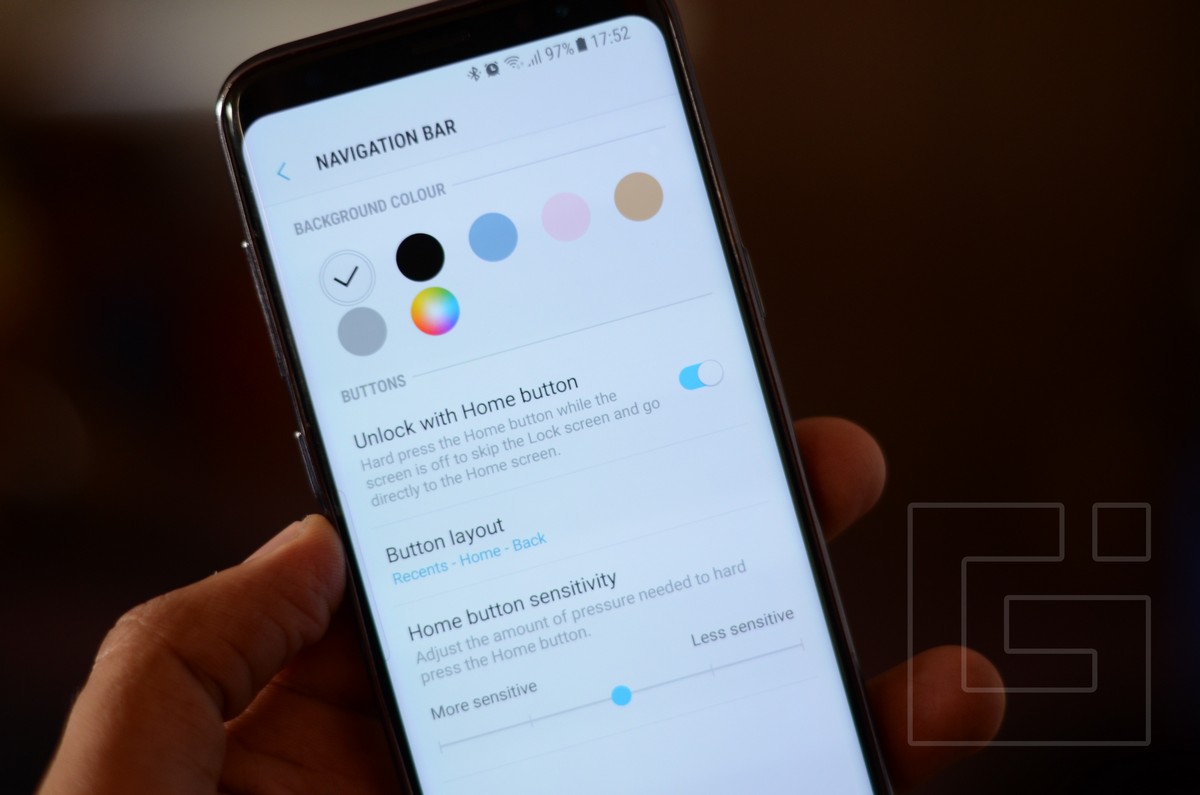 How to Customize Status Bar and Navigation Bar on Galaxy S8
Samsung's native TouchWiz operating system has brought a few more customization options to the Galaxy S8, thanks to the on-screen navigation bar. The Galaxy S8 with the bezel-less infinity display as they call it attracts many people that even iOS users are considering upgrading to the S8 or S8 Plus. This time the TouchWiz had to be modified in such a way that it completely adapts to the capabilities of the Galaxy S8. While we can't do much with the status bar of this one, the navigation bar can be customized in a number of ways. Here you will be guided through the customization of these.
The features listed below will also work the same on the Galaxy S8 Plus.
Status Bar
The only customization you can do in the status bar is to enable battery percentage and show recent notifications app icons. It can be limited to three apps to show app icon or if disabled it will show all app icons from their notifications. To turn them on or off, go to Settings > Display and you'll find the "Status Bar" where you can turn them on or off.
Navigation bar
Even the navigation bar settings are in the same place in the display settings. In the navigation bar, you can change the background color of the navigation bar with a few colors listed or you can select your own color from the color tray.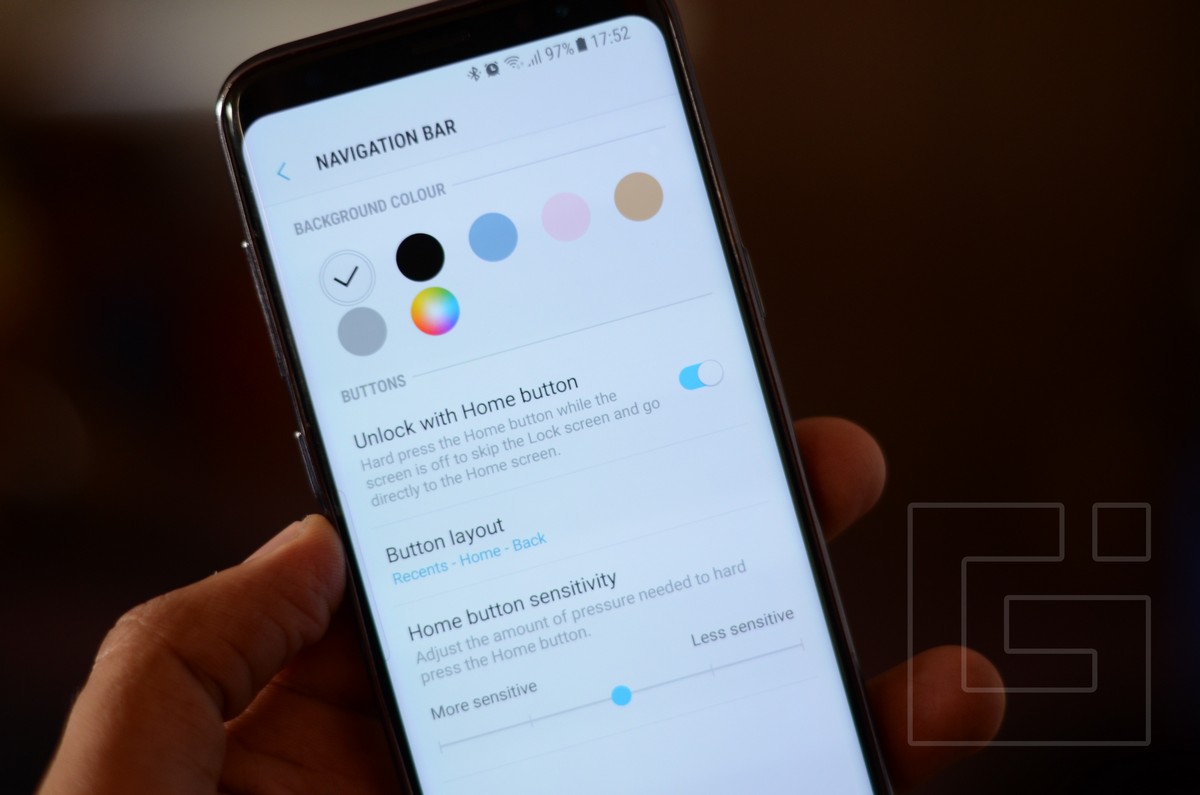 The button layout in the browse screen can also be changed, you can swap the recent button with the back button. The home button remains in the center.
The other feature is that when the screen is off, you can press hard instead of the home button and you can go directly to the home screen. Turn on the Unlock with Home button to enable it in the navigation bar settings. Believe me, when you press the home button hard, it really feels like a physical button with the feedback it gives. You can also change the sensitivity when pressing the home button by dragging the home button sensitivity setting slider.