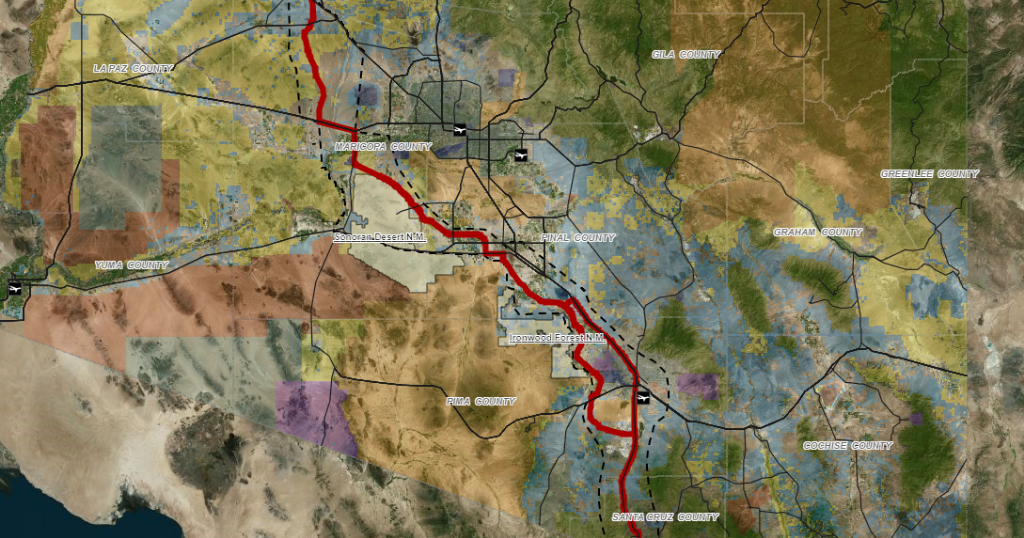 Environmentalists file lawsuit to stop construction of I-11 | News
TUCSON (KVOA) — A proposal to build Interstate 11 from Nogales to Wickenberg is hitting a roadblock that it is hoped will doom the project.
It has been under construction for years. A proposal to build another I-11 from Nogales through Wickenberg to Las Vegas.
Now a new lawsuit from conservation groups hoping to stop all construction.
"The truth is, people have been talking about it since NAFTA in the 90s," said David Robinson of the Tucson Audubon Society. "We're talking about Mexico in Canada, a new highway."
The conservation group with the Center for Biological Diversity and the Coalition to Protect the Sonoran Desert sued the Federal Highway Administration last month to stop the I-11 project.
The Federal Highway Administration approved a 280-mile freeway from Nogales to Wickenberg last November.
This lawsuit claims the agency failed to consider transportation alternatives like rail and ignored a required environmental review before greenlighting the project.
The part of Pima County would run from Sahuarita to the Avra ​​Valley.
"There is no rational explanation for keeping this road alive," Robinson said. "This area of ​​the Sonoran Desert is literally one of the most important bird areas in the world and this would destroy a lot of it.
I-11 would pass through part of the Ironwood Forest and Saguaro National Park where visitors Bette Evans and her husband often take their cameras and capture these incredible views.
"It's a little piece of heaven and you can come here for free," Evans said. "It's beautiful and the vistas, always people sitting and watching the sunsets. It's great."
In a statement, the Arizona Department of Transportation says that for the construction project to move forward, several additional steps would be required.
"The most up-to-date information on the proposed I-11 Corridor is the Decision Record that was completed and approved in November 2021 for the Level 1 Environmental Impact Statement. This Level 1 Study focuses on the corridor from Nogales to Wickenburg. This press release provides all the information on the decision record and status of the proposed I-11 corridor:
The Record of Decision document provides more details:
For I-11 to progress as a construction project, several additional steps would be required. These steps would include NEPA approval, identification of funding, and completion of specific project-level NEPA Tier 2 studies on priority corridor segments. It was during the Tier 2 process that the selected corridor alternative would be narrowed down to an alignment or freeway alignment with a maximum width of 400 feet. Depending on need and purpose, these segments would focus on smaller, shorter sections of I-11 and not the entire 280-mile corridor.
At this time, there are no plans or funding available to initiate these Tier 2 studies. There is no allocated funding or established timeline for the design and construction of I-11."
Robinson argues that this whole concept should be a non-starter.
"This is a 1960s solution to a set of 21st century challenges," he said. "It's really unconscionable. It's bad in terms of money, it's bad in terms of wildlife, culture, communities, so we see no choice but to oppose it."
Have a topical tip or want to report a typo? Email Anthony Victor Reyes at areyes@kvoa.com.